Services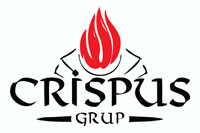 Crispus Group offers complete solutions for your events. Our portfolio of products and services help us react promptly and successfully cover all your requests. With our latest technology and skilful personnel we can meet the most pretentious demands.



Technical scene: scenes, A/V support installation, special constructions, platforms, railways, protective fences, heave up systems ,passing cables systems.
Sound: PA Speakers & Monitoring, FOH, Sound Processing, Inserts & FX, Backline, Playback & Recorder Racks, Microfoane, DJ pads
Lights: Moving heads, classical lights, architectural lights and sky lights, traceres, laseres, special FX
Multimedia: LED, LCD, plasma displays, LED curtains, videoprojection, Hight End DL3 Digital Light video projection, video conference systems, simultaneous translation systems, video equipment and accessories, photo equipment and accessories.
Promoting: Radio/TV/online
Photo – Video Services: Live filming up to 10 HD cameras. Automatic head video rig with railway allowing fly sensation of camera and high precision shots. Multisystem video editing with film directing (feature and documentary).
Fireworks shows: Indoors and outdoors, impressive for any type of event. Fireworks combined with music and high class acts are in fact creating the show. With us, the show will remain in the viewers minds for a long time.
Events production: Along with our partners we assure the management, booking and production of the events, offering the best solutions in this field.
Booking: Because every event is unique, we can offer different muscial bands for any type of events.